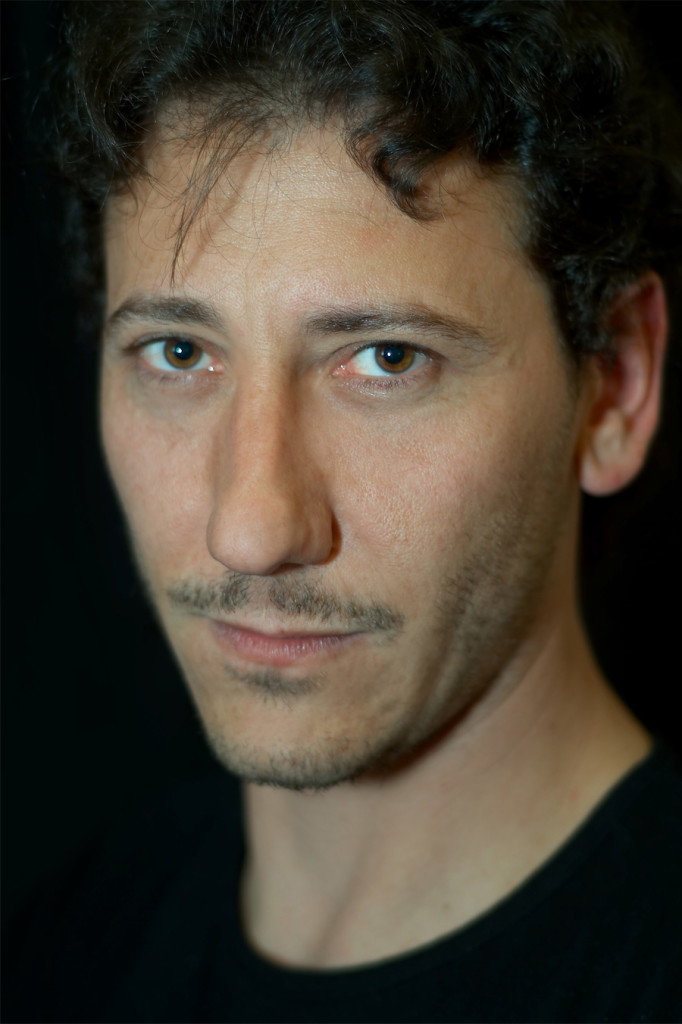 Andrea Pagani
Pianist, composer, arranger
Born in Rome. At fifteen he played keyboard as an autodidact before moving on to the piano, studying classical music and Jazz with Aldo Iosue, Andrea Beneventano, Enrico Pieranunzi, Barry Harris and Nicola Stilo, earning a diploma in Solfeggio at the Conservatory of Campobasso.
He began playing in the early nineties with the rhythm & blues group "Seventie's Soul Band". From 1995 to 1997  with the group Acid Jazz "U.S.L.", and from 1997 to 1999, with "K-Six", a soul music band. Besides the piano, he also studied alto sax, participating as a saxophonist at the "Villa Celimontana Jazz Festival" (1995) and the "Massenzio Estate" (1995). In 1998 he composed the music for the film "Una rosa prego" by Vincenzo Marra, in competition at the Festival International of Bastia (Corsica).
In 1999 he joined the band of the bluesman Roberto Ciotti, with whom he arranged and recorded the cd "Behind the door" (2002) and the Dvd Live "My Blues" (2008), playing in numerous Italian and International Blues festivals, including: "Pistoia Blues" (2000), "San Severino Blues Festival" (2000), "Castel S.Pietro Blues"(2001), "Trasimeno Blues"(2002), "Jazz & Image" a Villa Celimontana, Roma (4 editions, 2000/2003), "Grey Cat Festival"(2000), "Umbria Jazz Winter" (2001/02),"Philips Dubai Jazz Festival" (EAU – 2003), "Jazz Tage Lichtensteig" (Suisse-2003), "Isola Liri Blues"(2004), "Nokia Abu Dhabi Jazz Festival" (EAU – 2006), "Roma incontra il mondo-Villa Ada (Roma 2006/2007), "Out of the Blue's Festival" (Samedan, Suisse – 2007), "Suonincava", Apricena (2008), "Stadio della Pallacorda", Roma (2008), "Fly Festival", Bresso (2008). He also took part in several radio and TV transmissions ("Brasil" su Raistereouno, "Vivendo Parlando" on Sat 2000 and on "Live" on Canal Jimmy (registered to Big Mama of Roma, 2000).