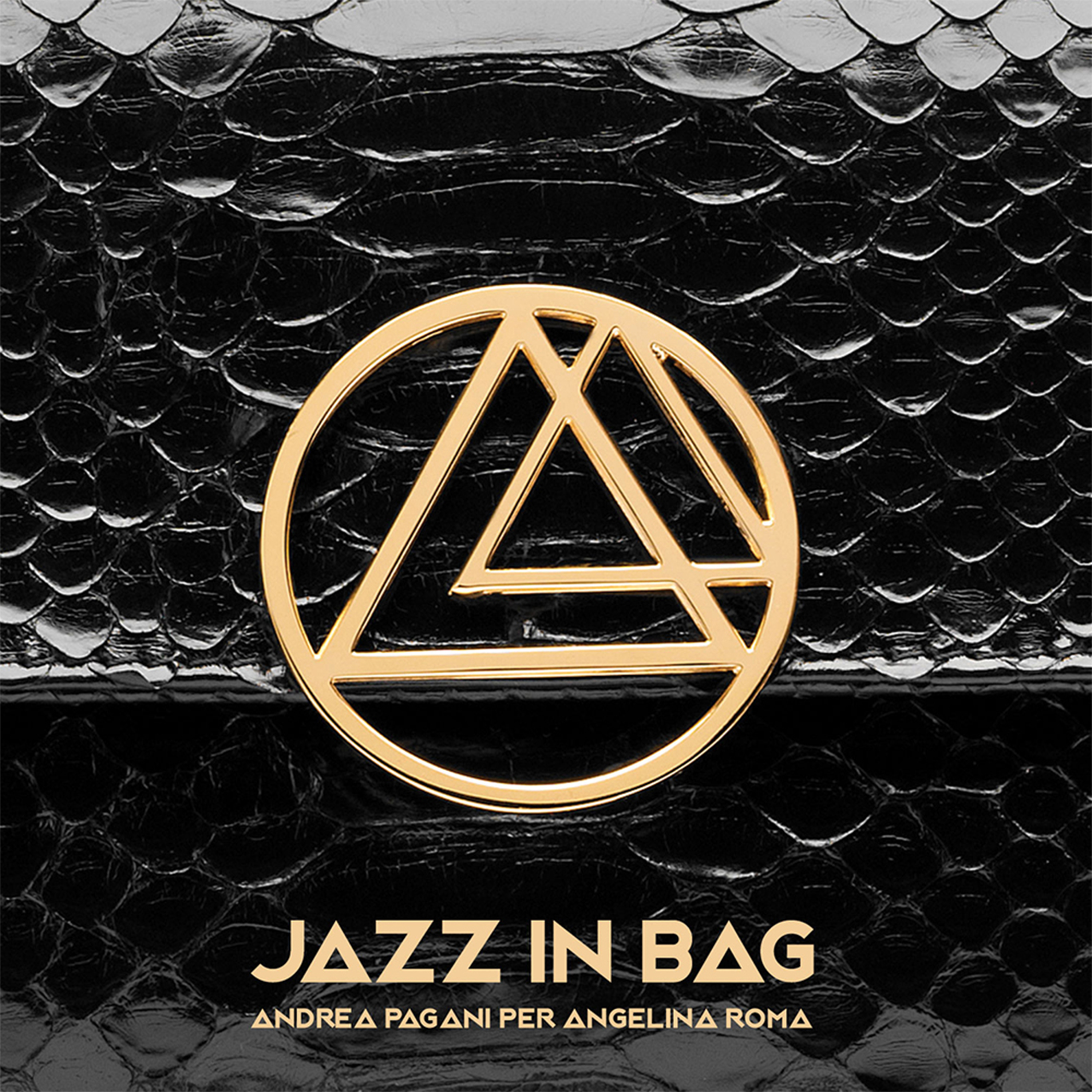 Jazz in bag – Andrea Pagani per AngelinARoma
Andrea Pagani
Tipology: albums as a soloist
Artist: Andrea Pagani
Release date: 2017
Production: Stefania Barbesi
Songs: 5
"JAZZ IN BAG" è un Ep/Compilation di brani inediti prodotto dal Brand italiano di accessori moda "AngelinaRoma" di Stefania Barbesi. Una colonna sonora espressamente ideata per accompagnare il lusso e la bellezza della collezione di borse e gioielli AngelinARoma.
ANGELINA BLUES
CRISTAL
DRESSIN' FOR SWINGIN'
LULLABY FOR THE SEA (Brazilian Version)
BLACK AND GOLD
Bonus Tracks (solo su cd)
6. BORSEGGIO A RIVE GAUCHE  7. CLOWN BEAT  8. SHADOWS IN THE WINDOWS  9. AN EVENING WITH A LITTLE STAR  10. MEDITAZIONE
Musiche composte, arrangiate ed eseguite al pianoforte da Andrea Pagani.
Featuring:  1,3 – Michael Rosen (Tenor Sax), Francesco Lento (Trumpet),  Daniele Basirico (Double Bass), Massimiliano De Lucia (Drums)   2,4,5 – Daniele Basirico (El. Bass, Ac.Guitar, Double Bass), Massimiliano De Lucia (Drums, Percussions)  7 – "Blue Joshua Band": Al Joshua (Trombone, Conductor) Franco Santodonato, Marco Aglioti (Trumpets), Giuseppe Rosa (Trombone), Stefano Rossi, Marco Falsini (Alto Sax), Stefano Arduini (Tenor Sax), Adriano Piva (Baritone Sax), Fabrizio Montemarano (Double Bass), Alfredo Romeo (Drums) 8,9 – Fabrizio Montemarano (Double Bass), Alfredo Romeo (Drums)
I brani 6 e 10 sono tratti dall' Album "Petit(e) suite pour Philippe" (2015), per gentile concessione di Filibusta Records. I brani 7,8 e 9 sono tratti dall' Album "For the sea" (2007)
Registrazione e mixaggio : Clive Simpson, Extrabeat Studio (1,2,3,4,5,7,8,9) Davide Abbruzzese, Groove Farm Studio, Roma (6,10)   Mastering: Antonio Di Donato
© 2017 Andrea Pagani – Angelina Roma  www.angelinaroma.it
ACQUISTA EP ONLINE: